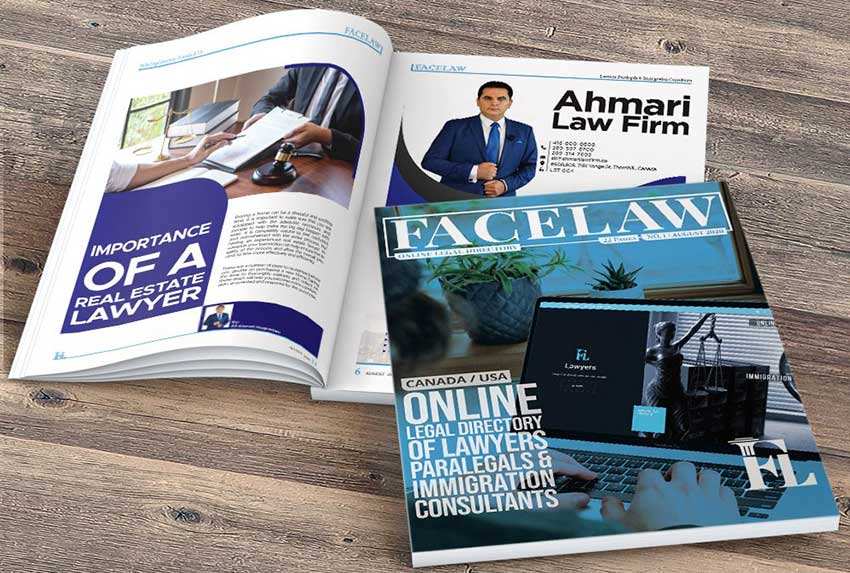 It is important to make sure that you are equipped with the adequate resources and people to help make the big day happen with ease. It is completely natural to feel confused and overwhelmed with the entire process, but having an experienced real estate lawyer involved in your transaction can help ensure the legality of the process and allow the overall process to flow more effectively and efficiently. There are a number of steps to recognize before you opt for purchasing a new home. Taking the time to thoroughly evaluate and reflect on these steps will help you become more comfortable, acquainted and prepared for the purchase.
1. You need to ensure that you are emotionally and financially prepared for the process of buying a new home. This means not only making sure that you have a steady income and enough savings to manage the financial costs involved with buying a new home, but also that you are prepared for the additional responsibilities that accompany home ownership. Some of the costs involved in a purchase which are often overlooked by first time buyers include but are not limited to moving costs, closing costs (legal fees, title search costs(an examination of registered ownership to the property as well as a review of the documents, plans, and other items appearing on registered title to the property) , title insurance (an insurance policy that protects you, the home owner, against challenges to the ownership of your home or from problems related to the title to your home. The policy provides coverage against losses due to title defects, even if the defects existed before you purchased your home) and land transfer tax, and realty taxes).
2.  It is a good idea to carve out some spare time to go to open houses to get a feel for what features and amenities you want in your new home. Most importantly, this step in the process will provide you with a chance to see you what types of homes you can realistically afford within your budget and will help you manage your expectations for your first home. You should be mindful of the location of the property given that there can be a great deal of competition for one home on the market if the location is heavily in demand.   This step is all about determining what you are looking for in your new home but also determining what is available in the housing market within your price range and budget.
3.  You need to now assemble a team of professionals to support and guide you through the process of buying a new home. This includes choosing your real estate agent, a mortgage lender or mortgage broker (if necessary), an experienced real estate lawyer, a home inspector and an insurance agent to adequately protect your new purchase. Considering the experience and educational background and values of each of these professionals is key to developing a strong and professional relationship throughout the process of purchasing your new home. You want to make sure that you select a professional, competent, experienced and knowledgeable (in their field and in the local market) team to help you with your transaction. In doing so, make sure that when you meet with them you both have a foundational understanding of what is to be expected from each party and that they are fully aware of your desires and expectations, and are competent to help you obtain what you are looking for in terms of buying your new home.  Speaking with friends and family members about their experiences with various professionals during their purchase transaction can provide you with valuable information about what to look for when selecting your team of professionals and may even lead to you obtaining some trusted referrals.
4. This is usually the most exciting step. This is where you get to plan what it is you are looking to purchase as your new home. From location, size of the home, property value, interior layout, kitchens, bedrooms to the size of the backyard or balcony you get to map out and imagine every inch of your new home. In doing so, be mindful of the structural and mechanical aspects of the home with respect to the age of the home, the age of the furnace, the condition of the roof, windows and whether there have been any renovations performed in the home among other factors.
5.  Now that you have a rough idea of what type of home you are looking for and the price range that you can afford, it is time to get pre-approved for a mortgage. Being realistic with respect to what you can actually afford during this time is crucial so that you are not setting yourself or your future plans in any financial jeopardy. In doing so, it is important to consider your credit score, annual income, outstanding debts, future employment, and other relevant financial obligations among other factors. With respect to organization, make sure to have your proof of income, relevant tax returns and all other relevant financial documents available when you submit your mortgage application for approval. Your mortgage lender and/or mortgage broker will provide you with the necessary guidance during this step of the process and should be providing you with all the necessary information to allow you to make an informed decision about what type of financing is best suited for your needs and circumstances.  Items such as the term of mortgage, amortization term, interest rate, type of mortgage (open or closed), amount of monthly payments, and any associated lender/broker fees should be examined and compared to find the right mortgage to fit your needs.
6.  The next step is the hiring of your real estate agent and visiting specific homes that interest you and that fall within your price range. Once your real estate agent finds that special home that meets all of your needs and requirements, it is time to submit a formal offer. Your agent will help you navigate this important step of the process and should ensure that the offer you put forward is competitive with any other potential competing offers. Depending on the nature of your purchase, you should ensure that your real estate agent protects your interests by stipulating that the agreement remain conditional for a period of time in order for you to obtain further information about the property prior to making the Agreement of Purchase and Sale firm and binding on all parties.  Common conditions in favour of the purchaser which are usually contained in the Agreement of Purchase and Sale include but are not limited to conditions relating to obtaining mortgage financing, performance of a satisfactory home inspection, solicitors review of the Agreement of Purchase and Sale, and if purchasing a condominium property on receipt and review of the status certificate.  A status certificate is a document that provides basic and essential information concerning the financial status of a unit and of the condominium corporation. Its main focus is to inform a prospective owner of the fees associated with ownership,  any large increase that is going to come into effect,  any special assessment that is being contemplated by the board, and any arrears or liens that a particular suite might have.  Simply stated, a status certificate is a disclosure document that provides potential purchases with relevant, accurate and important information related to the unit and the condominium corporation.
 Your real estate agent will manage this process for you and will keep you informed as important dates, such as conditional dates approach.  
7.  After you have satisfied or waived the relevant conditions contained in the Agreement of Purchase and Sale and your deal has gone "firm", meaning that it is now firm and binding on all parties and can no longer be revoked or terminated by either of the parties unilaterally, this is typically the time when your real estate lawyer will become involved in your transaction. An experienced real estate lawyer will be involved in reviewing your Agreement of Purchase and Sale if it is still in the conditional stage, will review the status certificate depending on the type of home you wish to purchase, will conduct a title search of the property, submit title requisitions (a letter outlining issue with the property revealed by a title search and requesting that said issues be resolved prior to closing) to the seller's lawyer and will also check for any outstanding taxes and/or liens on the subject property.   Your lawyer should keep you informed of the process and advise you of any issues that have been discovered and provide advice on the best way to resolve said issues.
The involvement of the lawyer will be beyond the actions stipulated above. Their role will also include drafting and reviewing closing documents with you to ensure that your interests are protected and that you are fully aware of the terms and conditions outlined in the Agreement of Purchase and Sale. The lawyer will also arrange for title insurance as a source of protection for you and exchange the relevant legal documents with respect to the purchase with the seller's lawyer on the closing date. Should you be securing financing to complete your purchase, your lawyer will also receive instructions from your lender, prepare the necessary mortgage documents, and will receive the mortgage funds from the lender directly on the closing date.  Having a lawyer involved makes the process flow with less confusion and worry given the expertise of the lawyer.  In turn, this gives your more time to focus on designing your new home and packing your things to embark on your new journey. Once the transaction has been completed, the lawyer will then be able to provide you with the keys to your new home.  



 
Real Estate Lawyer in Thornhill
Persian lawyer in Richmond hill
Henson Trust
Are you considering purchasing or selling
Non-Resident Speculation Tax